Alabama football players wore a special sticker with No. 28 on their helmets in honor of former teammate Altee Tenpenny. The running back was killed in a one-car accident Tuesday evening, according to Mississippi Highway Patrol.
Tenpenny had been on the team at Nicholls State in Louisiana before being dismissed by the team Monday.
The tragedy was in 21th of October in 2015. Altee Tenpenny, who played for the Alabama football team, died in a car wreck Tuesday night.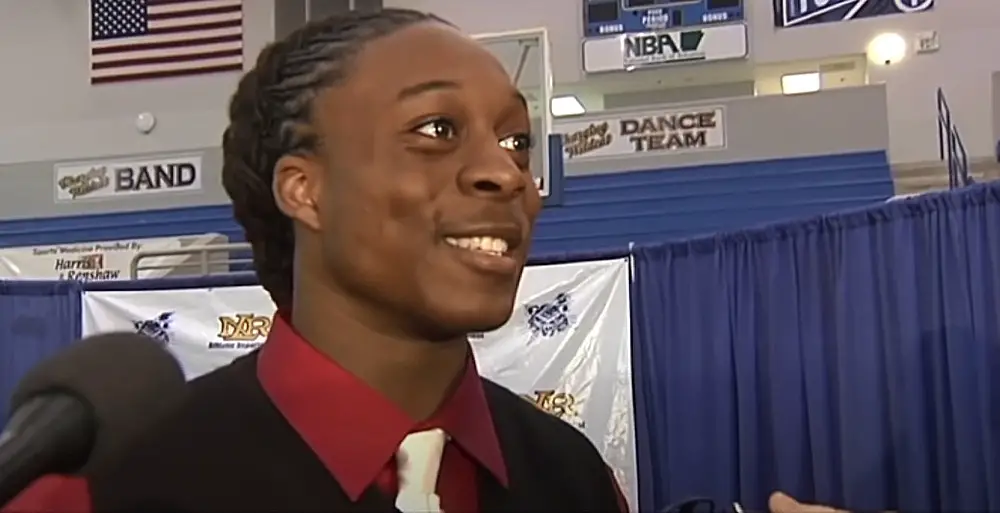 Tenpenny was driving when he crashed into a sign on the side of the highway. He flew up in the air and landed again. It hit a utility pole, and Tenpenny (the driver) got out.
Emergency personnel took Tenpenny to Delta Regional Medical Center in Greenville, Miss., where he was hurt in a one-car crash and passed away from his injuries.
Tenpenny traveled back to Arkansas after he was told that he is no longer a part of the Nicholls State football team. He was arrested on Sunday morning for possession of a firearm and discharging a weapon.
He was in Louisiana. The school he attends, Nicholls State, told the newspaper that he was suspended. On Tuesday, the coach said that Altee Tenpenny is done at Nicholls State.
Tenpenny has been playing for a lot of schools in less than a year. He was dismissed from UNLV's team in August after transferring from Alabama. But he went to Nicholls State later that month.
Tenpenny's coach at Nicholls State first suspended him. But he did not know it was for a different team.
Related Video: His Life Ended Way Too Soon (The Tragic Story of Altee Tenpenny)
---